---
My guide pregnancy style.
From the first trimester to the last.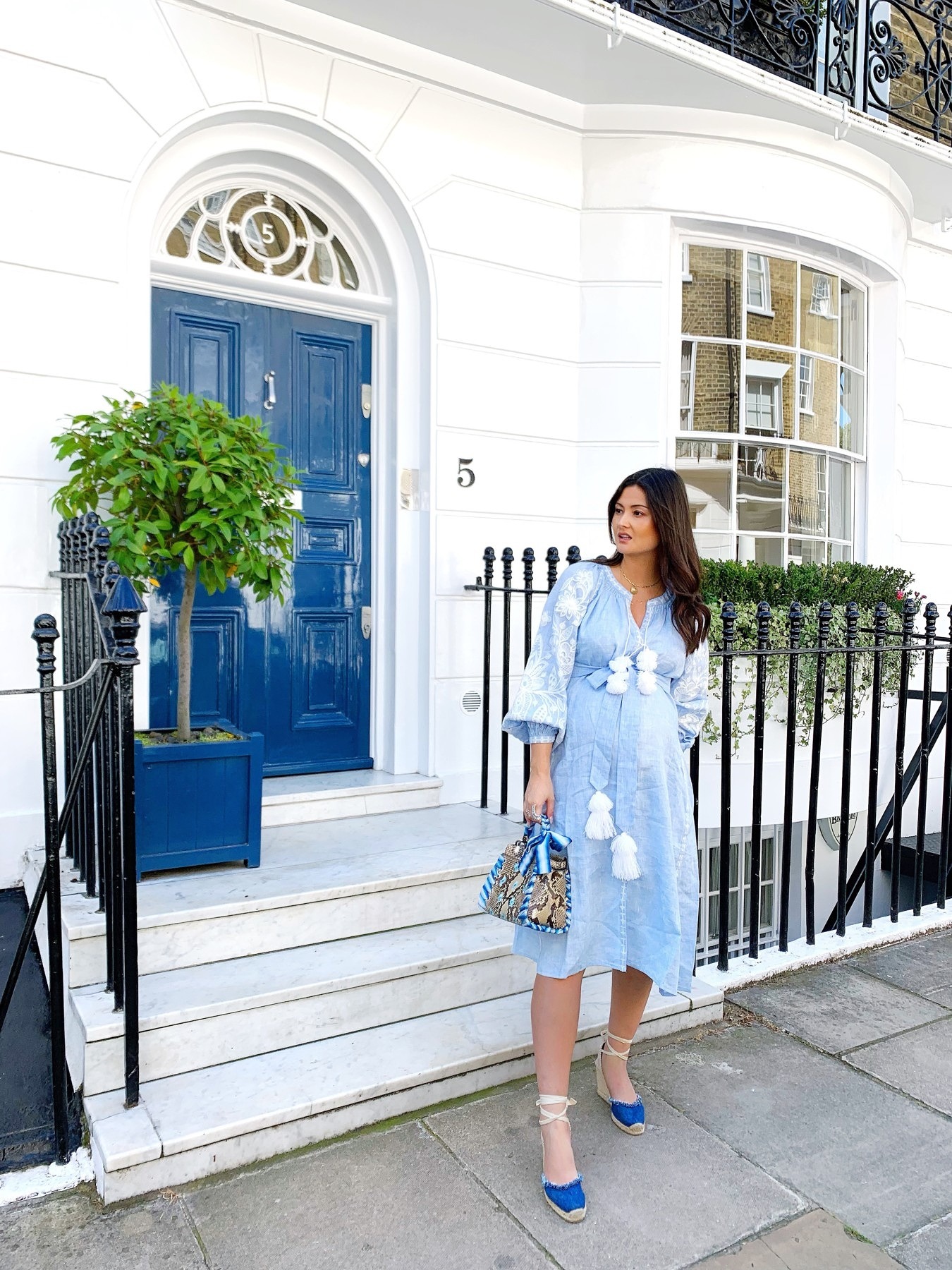 Maternity Style Must Haves
Maternity style, is it even a thing?! Not according to almost every maternity brand I could find. Cheap fabrics, bad cuts. One could get lost in a sea of disposable fashion rubbish. So I wanted to share some of the things that have worked for me, in the hope they will help you too.
Recently a friend asked me if I could help with pregnancy clothes, she is having her second child and looks gorgeous but she said she has been struggling to find clothes and really liked what I have been wearing. So I told her I would send her an email of my must haves from this pregnancy. Before I go into style tips and tricks, I wanted to share those picks with you too.






















Angles and Poses
I didn't announce my pregnancy until my final trimester. As a consequence I have learnt how to dress and photograph myself to not look pregnant. Announcing is such a personal decision. So I wanted to share some tips here incase you were also looking to have a little more time with the news.
Wear block colours not patterns.
Photograph yourself from above and completely straight on, to avoid showing the curvature of your bump.
Look for clothes styles that aren't waisted and drop from the bust clear of your torso.
Hold your bag across your front.
Wear shirts, light coats and long cardigans open, they elongate your body and hide the profile of your bump.
Be aware of touching your tummy too much. (This one is hard as you often don't realise you're doing it!)
Below are some examples of how this works.




For Events
Dressing for events and weddings when you're pregnant can be intimidating. It matters to me to wear something I feel comfortable in, but when you're pregnant you have so few options from your existing closet, and inevitably you have to buy something new. I think the worst thing you can do is buy something new that is from a maternity range, it's a waste of money because you wont want to wear it again. Here are some options of me wearing 'regular' dresses a size up for events. I will still want and be able to wear these dresses post pregnancy but they also look great during.
In general I think full length tends to look more elegant if you're heavily pregnant. Kaftans work really well. Use a ribbon or a belt to pull in under your bust and give you more of a silhouette. Otherwise you might look like you're wearing a tent. Shirt dresses are also a great option. They are timeless and in different fabrics can be dressed up or down. If you're heading to a wedding and need to wear a hat, don't go too big. You dont' want to over enlarge your whole body. Think about the hat adding height rather than width to your body.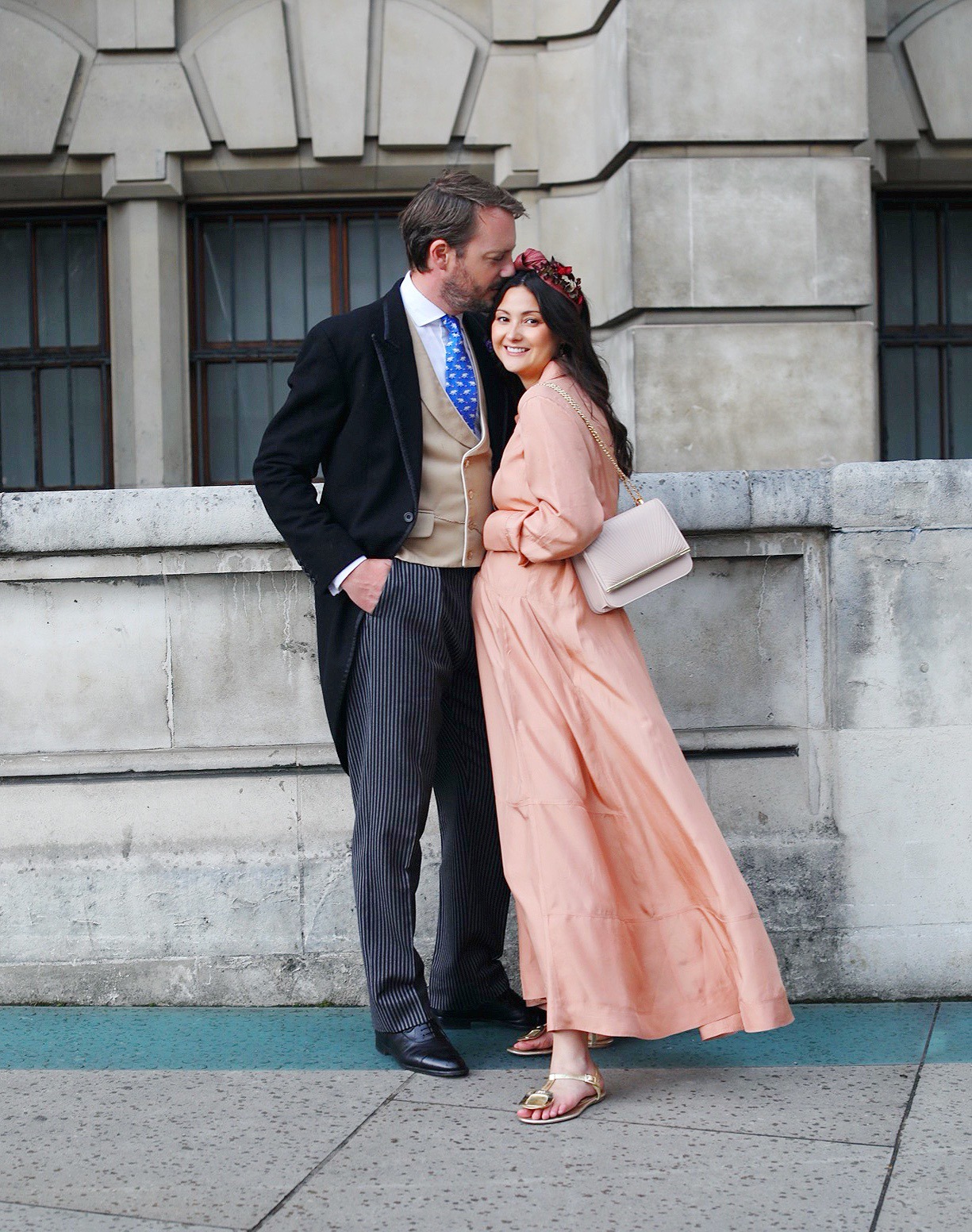 Dresses from the first to the last trimester
There are some dresses that really do work from the first month to the tenth. Key options for me have been.
The Sleeper Atlanta Dress
Slip Dresses – particularly this one from Anthropologie because the straps are adjustable
Knitted Dresses
Hatch Dresses – the Jenna and others because I would were them after pregnancy too.












Final thoughts for Underneath it all
I honestly had no idea that I might need to think about different underwear during pregnancy. But lots of things in your body change that you're not expecting. The first for me was how much larger my breasts got. I had to buy bra's a band width and cup size larger quite early on, and for comfort I had to sleep in a soft bra. I decided to buy nursing bra's because it seemed silly to buy normal bra's bigger and then nursing bras as well.
My favourite sleep bras have been the Calvin Klein jersey options and Baserange.
My favourite day bras have been from Wacoal, Lindex, Emma Jane and Projectme.
My favourite pants have been Seamless from Victoria Secret and these from Amazon.