---
A walk down memory lane. Back at Paris Fashion Week and the Chanel show after a couple of seasons off. I forgot how beautiful the Chanel show is, the staging, the production and the clothes are really an incredible experience. It made me think back over fashion weeks past.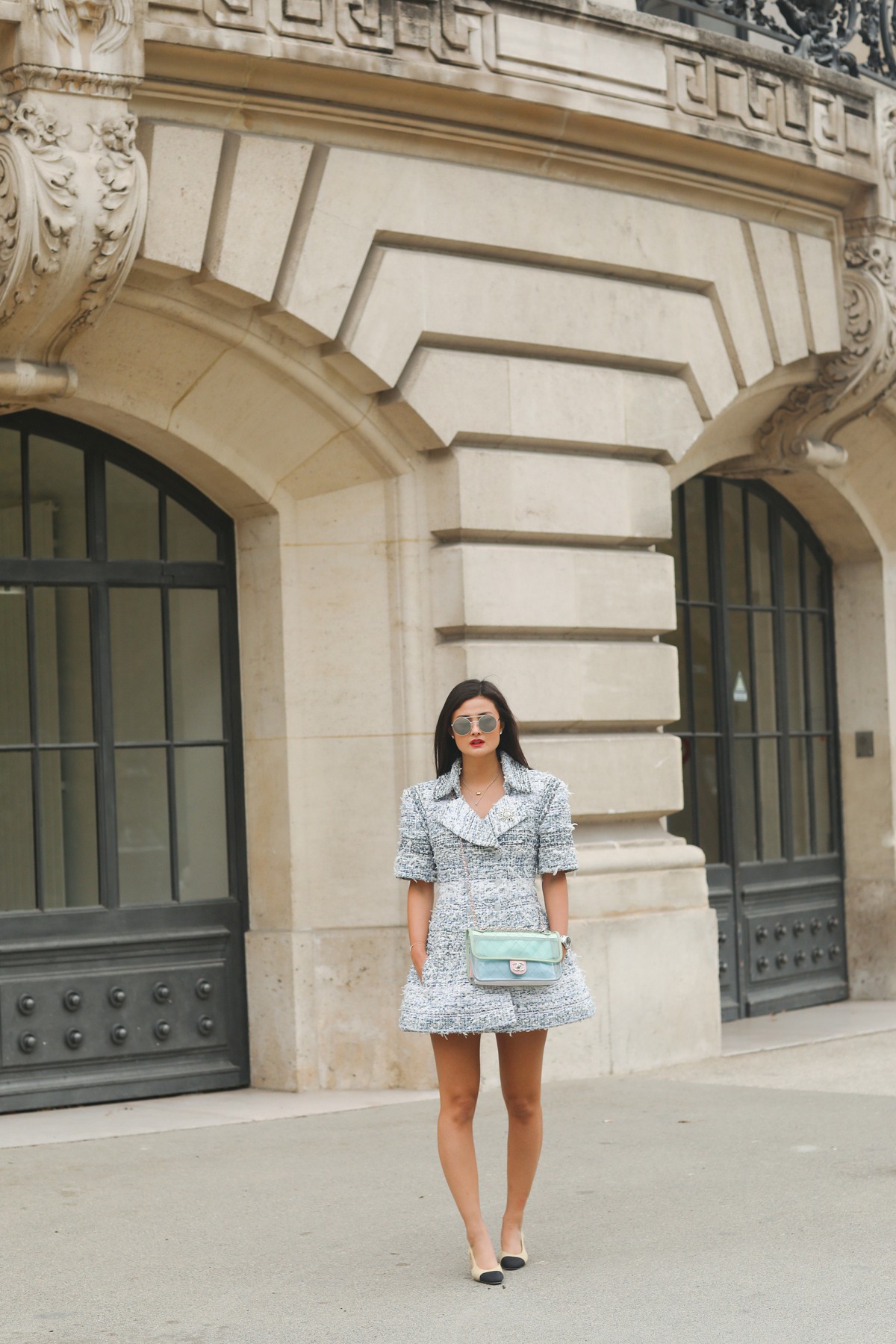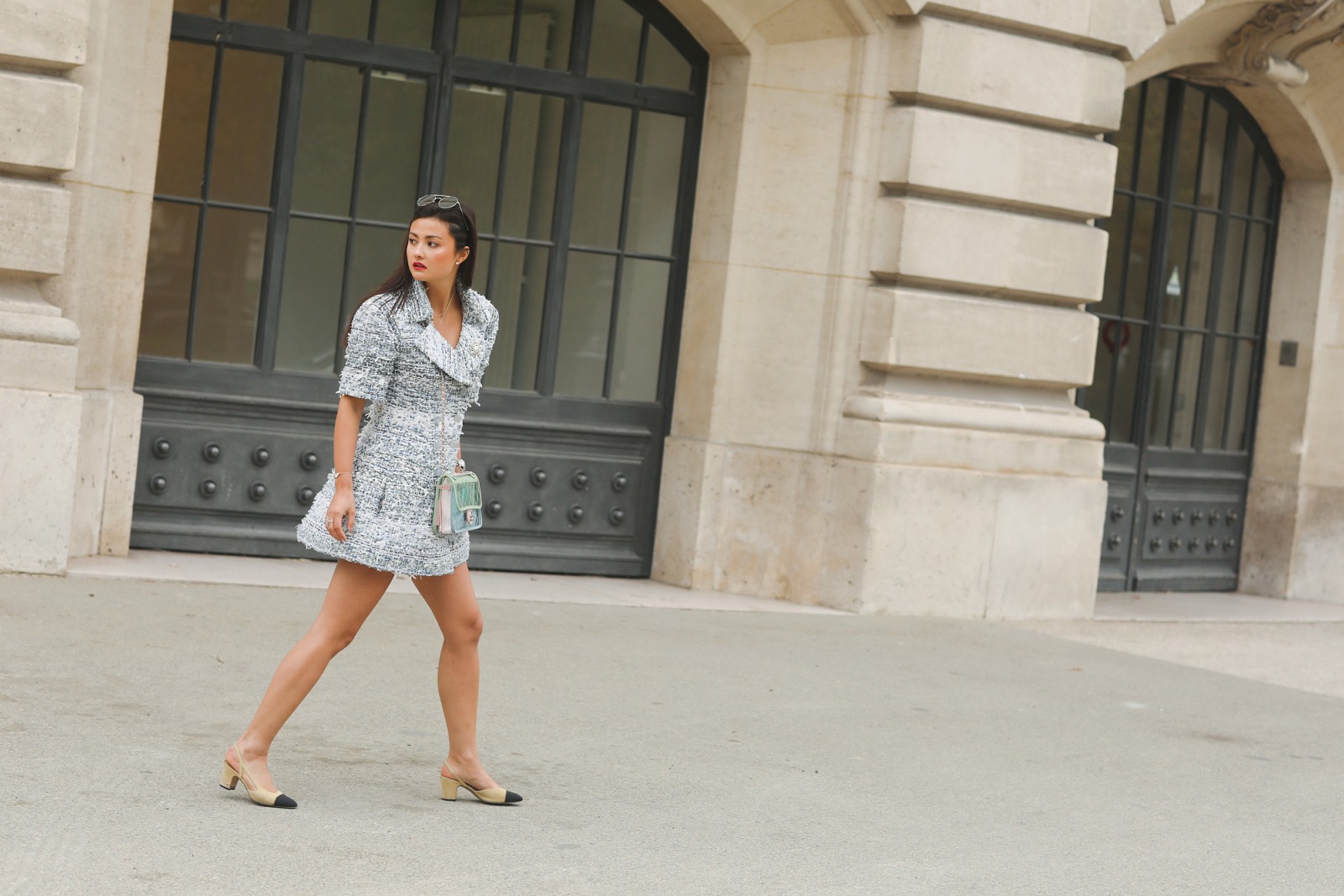 The Path well trodden
It's been a while, but I'm back. Fashion week used to be my regular haunt. I've been sneaking into shows since 2009, some how my sneaking (much helped by Frances) was quite well timed and coincided with the emergence of street style photography. You might not know it, but it was a strange series of coincidences that lead me here. I went to University at the Courtauld Institute (which at the time was located right next to the BFC show space aka London Fashion Week). I would hang around after lectures watching the fashion industry trail in and out to shows, and somehow people started to ask to take my photo (most of them lead by Vanessa Jackman's impeccable taste). I started to appear on early street style blogs, the board sheets and eventually in magazines. But who was I – no one – just a student. I started to give out cards that had my name on and started a blog with a couple of other people.  Together we boldly began to apply for show tickets and attend events. From there it just blew up. By the time I graduated the circus of Fashion Week streetsyle was beginning and I started my solo blog and began to travel to NYFW and PFW. In the first month of my solo blog I had collaboration offers and began a professional career as a blogger. All really off the back of being "An emerging street style star" (or so New York Magazine's The Cut labelled me at the time).
Don't get me wrong, a lot of water has gone under the bridge of my career and life since then, not least a lot of hard work, mistakes, late nights, sweat and tears. But I have also found wonderful friendships, created something I'm proud of and learned so much. So often I get asked about how I got started and what tips I have for bloggers starting out today – but people forget that I started at a time when Instagram didn't exist, when blogs were still in their first wave of blogspot restrictions and when you couldn't get famous or rich being a blogger. Times have certainly changed since then. I was looking for a visual outlet, a space to share my inspirations and creations. I never saw it as a hobby or a private experience, it was always heading towards something, but it was a passion and a pleasure. I still love working on this blog, creating content and collaborating with brands. It still excites me and drives me forward. I just hope I'm pointing the car in a direction you like too.  Advise, if I have any, is that only in believing completely in yourself can you create something unique. Success isn't a mimic, it's the last person standing. Get up when people push you down, smile and be kind. I don't have enough years or wisdom to advise anyone on life choices, but I hope these words are as helpful to you as they have been to me.